Physical Medicine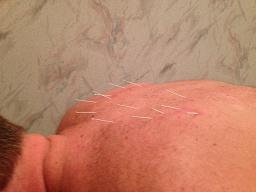 "The branch of medicine that deals with the diagnosis, treatment, and prevention of disease and disability by physical means such as manipulation, massage, and exercise, often with mechanical devises, and the application of heat, cold, electricity, radiation, and water."
-American Heritage Science Dictionary 2005.
Dr. James McLelland is a Henrico Chiropractor that specializes in Physical Medicine for the treatment of many neuro-musculoskeletal conditions such as neck pain, lower back pain, sciatica, stenosis, degenerative disk disease and acute disk problems. He is located in the Short Pump area of Henrico Virginia, 23233.
Physical Medicine and Chiropractic treatment options Integrated to achieve the highest level of clinical results.
Chiropractor Henrico | Chiropractor Short Pump | Chiropractor Glen Allen | Chiropractor Twin Hickory